Bucky Pizzarelli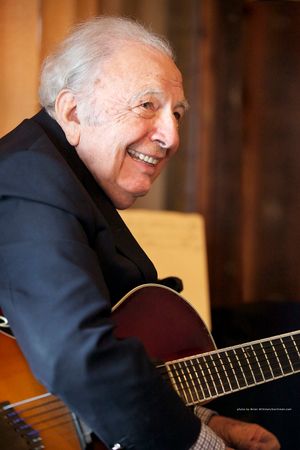 Having played with the Vaughn Monroe Orchestra the Benny Goodman Orchestra, The Tonight Show Band, and Frank Sinatra, Bucky Pizzarelli is a legend on the seven-string jazz guitar. Most recently he recorded with former Beatle Paul McCartney on his new Grammy Award winning album, Kisses on the Bottom. At the age of 88, he still tours and performs all over the world.
 
The Pizzarelli Sound!
The sound is unmistakable. You always know who it is when you hear either Bucky or his multi-talented son John play the swingin Freddy Green style of rhythm guitar. 
For booking Bucky Pizzarelli for a performance please contact  Ed Laub
  @ edlaub@tlclogistix.com